Make your living space comfortable for everyone, including your pets. Treetopia shows you how
Your living space should be home to everyone living in it, including your most beloved pets. Since it's both National Decorating Month and Pet Month this April, Treetopia has gathered a few tips and tricks on how to redecorate your space and make the most out of it while still keeping your pets in mind. Here are a few of the awesome ideas:
Cover with Easy-to-Clean Fabric
Pets, especially dogs, are quite active and playful and can make quite a mess that would leave stains all over your furniture. Instead of going crazy with laundry or trying out various chemicals for stain removal, choose materials that are easy to clean for your own convenience. Using leather or tight-weave fabrics, such as denim or microfiber, to cover your furniture is a good choice. If you want to level up the protection of your furniture, you can also use Crypton fabric. This textile was conceptualized with pets in mind and was specially designed to be stain-, water-, and bacteria-resistant.
Slip and Slide
Speaking of mess, floors have witnessed and experienced perhaps the greatest number of accidents. If you want to catch a break, use flooring that you can tidy up with just one or two wipes. Marble, tile, or hardwood floors are great choices for pet owners. However, if you really believe that having a carpet is a must, then opt for a cut pile carpet since loop pile ones are hard to clean when your playful furry friends aren't in their best behavior.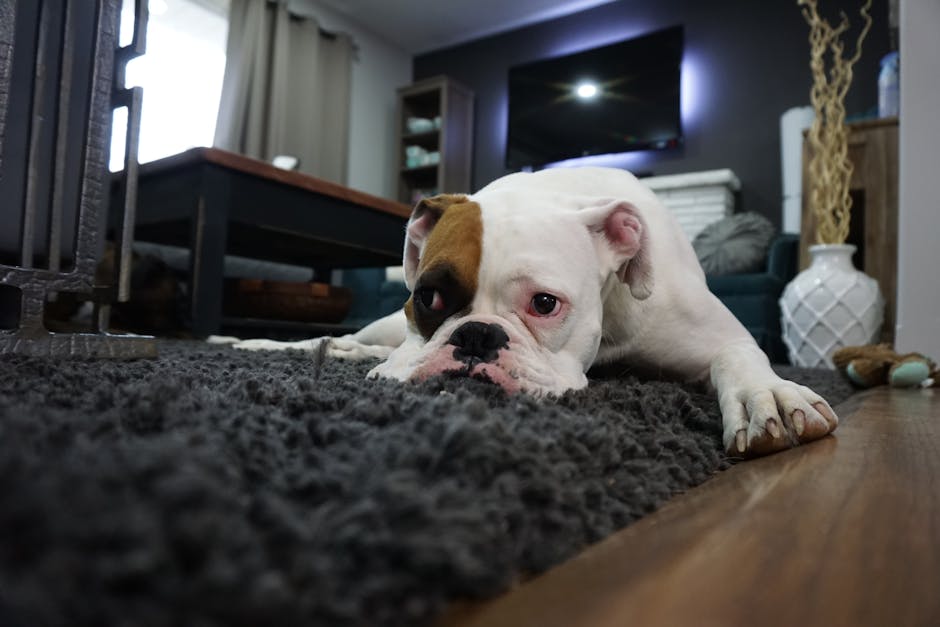 Incorporate the Space
It's no secret that your pets want to hang out with you most of the time. Bring them closer to your workspace by giving them their own area near you. Do you tend to spend hours in the kitchen? Let one of your unused cabinets be their nap area. Do you sit in front of the computer most of the time? Tie a sling under your chair which your cat can use as a hammock. Do you spend your entire day in the garage or garden? Give your pets their own play-and-rest area where they can stay and amuse themselves as you keep working. That way, you get to spend time with your pets while also accomplishing your daily tasks.
Improvise!
Would you like to spoil your pet but have other expenses to use your money for? Then it's time to improvise! If you're thinking of buying a nice bed for your dog, search your cabinets first. You may be able to find a broken suitcase that is the perfect size for your pet. You only need half of the suitcase and a comfortable blanket or pillow inside it to make it a comfortable sort-of-new dog or cat bed!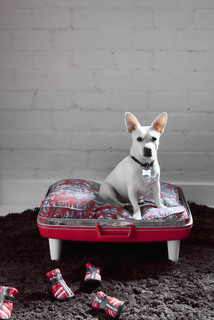 Having pets around are supposed to be calming and not a source of stress. By having an efficiently designed place where your pet's space complements yours, you won't only have a stylish home, you'll also have a best friend to share the space with.