Turn your holiday items into regular home decor
If you think turning regular home décor to Christmas ornaments is the peak of our creativity, think again. We can turn the tables around and use Christmas ornaments as regular décor all year round! Don't believe us? Check out these simple ideas: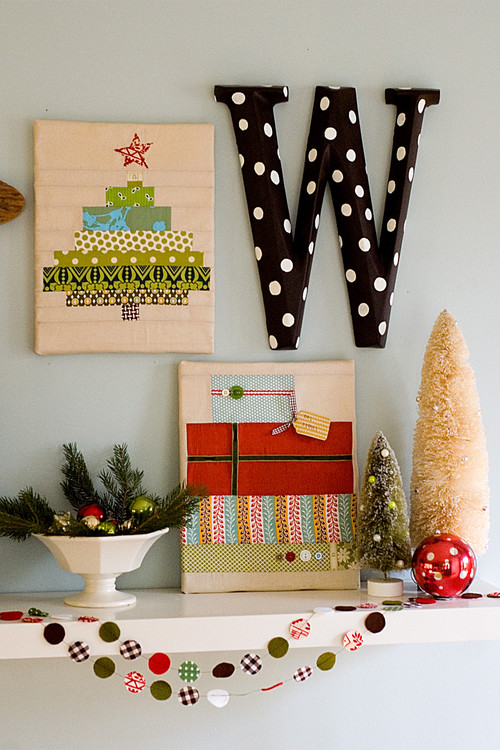 Colorful Christmas Balls
Christmas balls are usually hung on Christmas trees but you can also use them for mood lighting or as additional home décor.
Mood Lighting
If you have a set of beautifully crafted Christmas balls, there's no need to box them up for storage when the holidays are over. You can always leave them hanging from the ceiling of your living room to create a colorful lighting effect, especially if they are made of glass. The light will either reflect or pass through the ornaments to give the room a unique lighting scheme.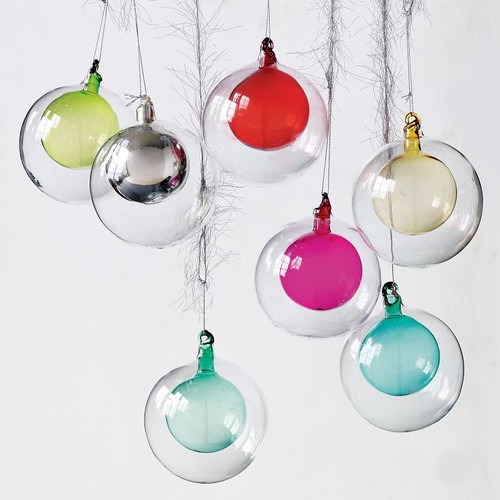 Additional Décor
If your home favors the eclectic style or simply allows for a bare branch or twig to be displayed in a vase, you can use Christmas balls as additional décor. Just clean up the twig and secure it in a vase before hanging different ornaments, including Christmas balls, as added design.
Wooden Word Ornaments
Word ornaments are becoming more popular as time passes and they have found much use outside of being hung as an added decoration for your Christmas tree. Since such ornaments come in different sizes, there are many other uses for them. Smaller items may be used as wall design or door signs. Larger and heavier ones may be placed in bookshelves to serve as book ends.
Turn this: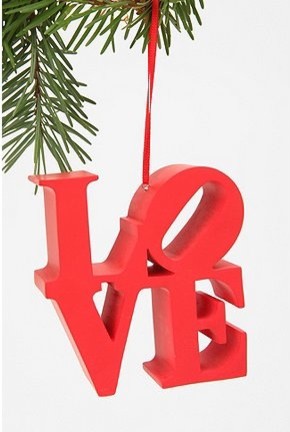 Into something similar like this:
All you need is some creativity and a few craft supplies, and you have a new piece of décor in your home!
Craft Sticks
If you're into DIY and crafts, you might have personally designed craft stick ornaments in your home. There's no need to get rid of those when the holiday season is over as long as they are in line with your color and design scheme.
Non-Traditional Christmas Décor
You might have a collection of non-traditional Christmas décor such as Christmas-themed paintings. Just like the craft sticks, there's no need to take those paintings down just because they seem to only be appropriate for Christmas. After all, art is beautiful any time of the year.
Christmas Trees
A Christmas tree or parts of it can still be displayed even when the holidays are long over. Just cut off good branches or twigs from real pine trees and place them in a vase, jar, or pot and display in a cool spot indoors. The cuttings will not only provide a nature-inspired vibe to your home, but also freshen up your rooms as well.
Do you know other ways to incorporate holiday décor into your home's daily design? Share your ideas with us by commenting below.